Innovation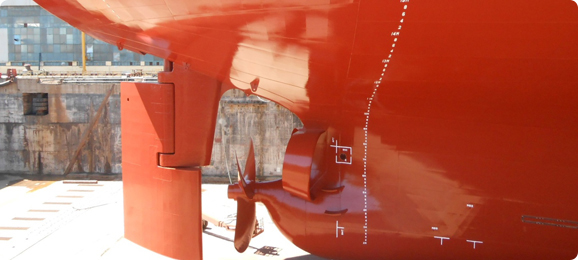 Fuel consumption efficiency is a high priority for charterers as well as for ship operators.
With the continued volatility in fuel prices, increasing environmental concerns and stricter regulations, TMS Tankers has always been the leader in the ship management industry by implementing innovative technologies which dramatically improve fuel efficiency:
From an early stage we have adopted the 'just on time arrival' and "weather routing" techniques. By reducing our fleet trading speed by 10% we have achieved over 20% reduced fuel consumption and CO2 emissions. This enables TMS Tankers to further improve its environmental standards and contribute to the sustainability of the industry.
We are gradually applying silicon coating paints to our vessels, achieving significant savings in fuel consumption.
We are installing Fuel Saver Fins, Propeller Boss Cup Fins, Schneekluth Duct & the Becker Mewis Duct® on all our vessels as part of our Energy Efficiency management Plan. These revolutionary energy-saving devices boost further the savings in fuel consumption and reduce CO2 emissions at the same time.
Additional efforts to reduce fuel consumption and CO2 emissions, include more frequent hull and propeller cleaning and closer monitoring of vessel performance via new systems, like Jeppesen and Marorka, that automatically capture and analyze data from various sources onboard.
Our goal: protect the environment – minimize emissions – reduce fuel consumption.