Security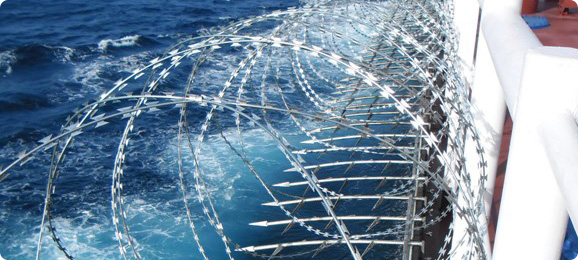 In TMS Tankers we recognize the threat and potential impact that the ever changing geo-political situation may have on its operations and we are committed to the protection of its ships and all personnel from all forms terrorism, piracy and criminal activity which are within it sphere of operation.
TMS Tankers Ltd. is committed to:
Comply with the International Ship and Port Facility Security (ISPS) Code requirements and has implemented the current requirements of the Code and supporting SOLAS regulations and will apply any subsequent amendments when they arise.
Comply with all local, national and international rules and regulations and legal obligations, including industry recommendations, guidelines and codes of practice as setting the standards for security within the company premises and on board its ships.
Providing secure documented procedures to be implemented on board its ships that are periodically reviewed to ensure they meet the needs of responding to any future changes in the geo-political situation.
Providing all necessary resources to enable its ships and on board personnel to perform their duties safely and securely and to ensure that this policy is fully complied with at all times and by all persons involved with its implementation.
TMS Tankers Ltd. recognizes the importance of monitoring changes in legislation, equipment and practices which impact on ship security in order to continually improve the security of the ship and all persons on board, both at sea and in port.